At VCS, we pride ourselves on our adaptability and the innovative approaches we bring to every project. Despite boasting one of the highest production outputs of any emergency services vehicle converter in the UK, our engineering team still loves to work on bespoke projects.
So, when Berkshire Lowland Search & Rescue came to us with a need for a bespoke working environment for their search management teams, we relished the challenge.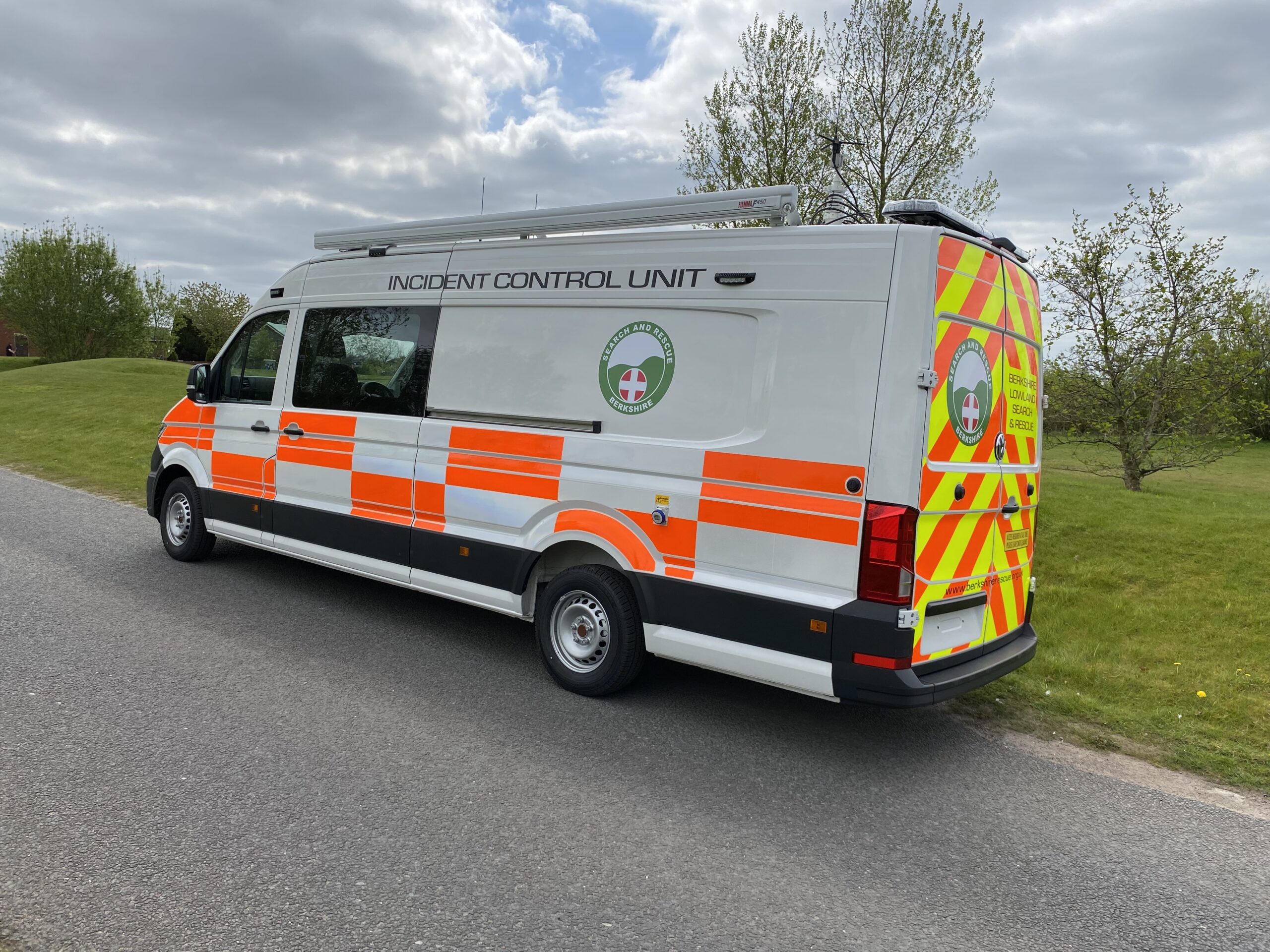 Based on the Volkswagen Crafter XLWB, Berkshire Lowland Search & Rescue's new Incident Control Unit features state-of-the-art facilities, such as Victron power systems, pneumatic onboard mast, WIFI data and radio communication systems.
But it's not just the finished product that impressed Berkshire Lowland Search & Rescue's Clinical Lead and Search Manager, Adam Waller, but the way in which we worked with them to answer their brief.
Here's what he had to say:
"As a search and rescue team we have some very specific requirements for our command and control elements. Speaking with VCS it was very clear that they understood not only the design and construction needs but also our time and financial constraints.

"The whole process was well managed with good communication. The end product is absolutely superb, it captures our vision and requirements and has delivered a first class working environment for our search management teams. We are really impressed with the workmanship and will definitely be using VCS in the future."
So, if you have a complex or bespoke project that requires a unique approach, talk to our team today.