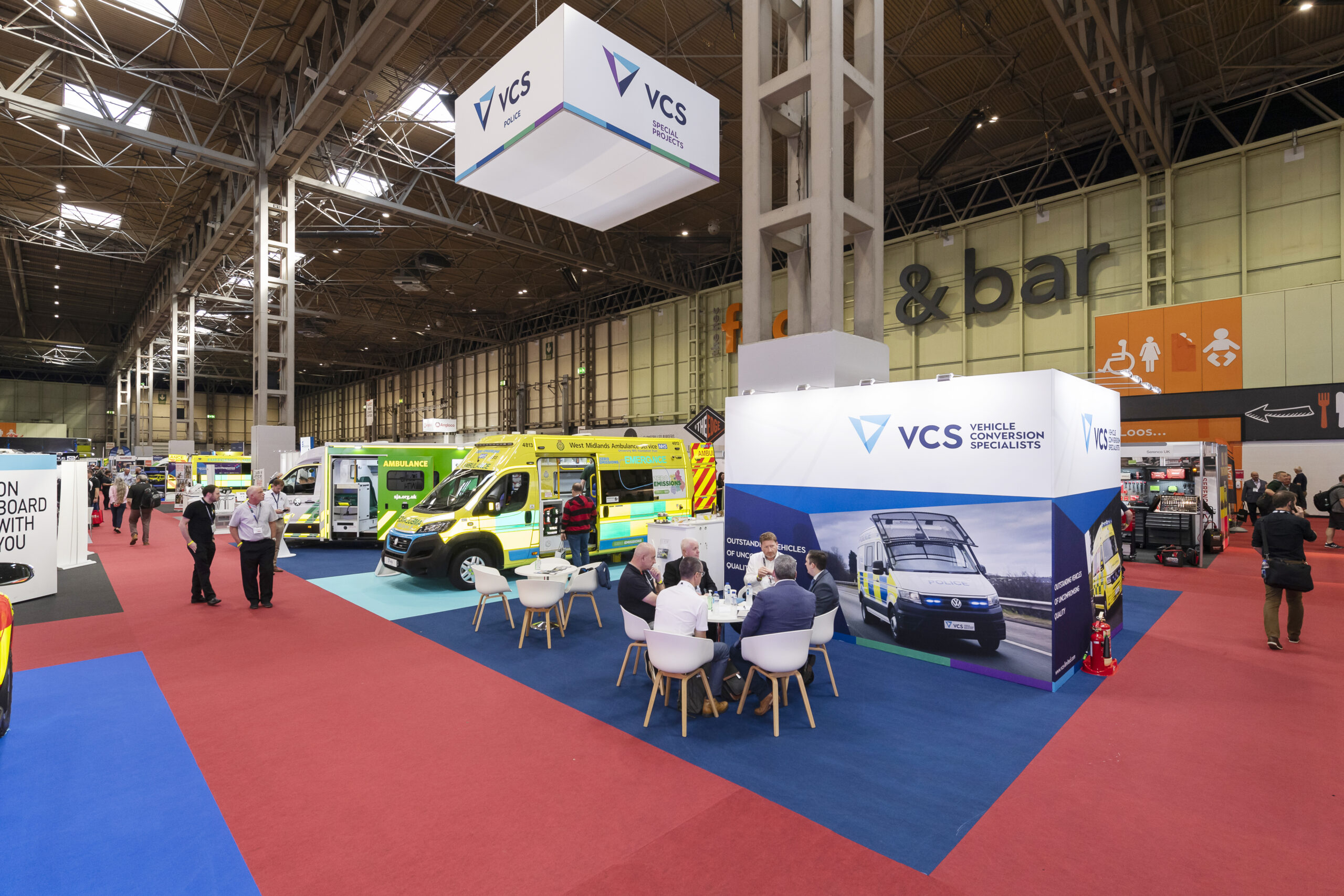 "Fresh from attending our first Emergency Services Show, it's safe to say that our presence was a resounding success. It was great to see so many of our customers and partners in person and discuss some of our latest innovations at length.
To see such enthusiasm for our sector from so many of you was precisely the tonic my team and I needed after a tremendously busy year so far. And I'm glad to say that I share that enthusiasm.
After 12 years running VCS, and nearly two years under Woodall Nicholson's ownership, I'm as driven and committed to this business as I was on the day I started. My team and I
have always had a clear vision for what we want VCS to be and, thanks to Woodall Nicholson's continued support, we're turning that vision into a reality. This is allowing us to go from strength to strength both in terms of quality, technical ability, and innovation.
In the last year alone, we've launched the UK's first all-electric front-line ambulance, taken part in pioneering and world-leading hydrogen ambulance trials and strengthened our existing OEM relationships, while also building new alliances with new OEMs, which is vitally important to give the end-user a suitably designed solution.
We've also brought together our existing ambulance business with a new police-focused division and are taking both sides with us on an aggressive electrification strategy that will ensure we remain class-leading well into the future.
Our hard work over recent years has delivered a strong foundation for growth, and I'm thankful to everyone at VCS and Woodall Nicholson that has made that possible. I have said on many occasions that the VCS Division employs industry experts across all departments without exception. The fact that this ability is supported by an equally specialised and skilled parent company like Woodall Nicholson is a sure recipe for success.
The future for VCS looks bright. I'm excited to see what the coming years hold and where our ambitious plans take us."