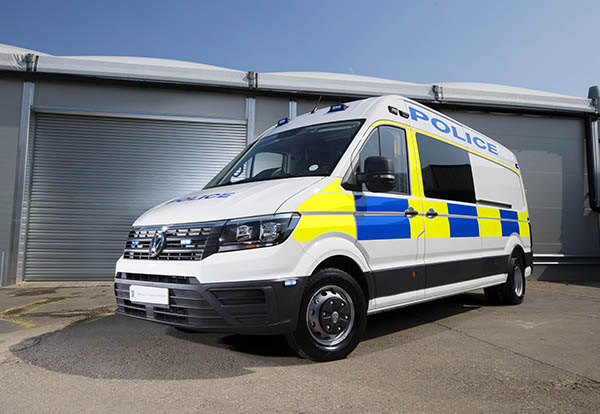 Exceptional versatility
VCS's Police Support Unit conversion is adaptable to your force's ever-changing needs. Our Police Support Unit can be specified to include a specially designed detention cell, a fully-tested smart floor seating system, and in-built racking to support a wide range of equipment.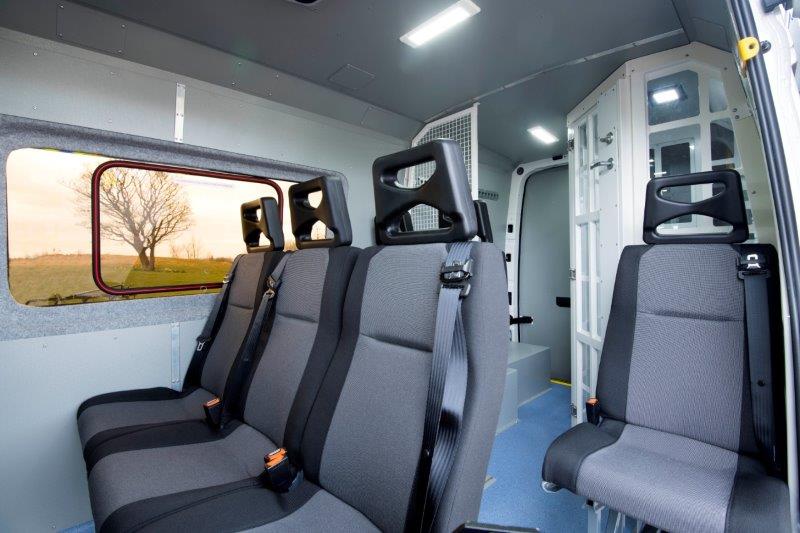 Bespoke to your force
VCS's dedicated design capability ensures that our Police Support Units are built around the specific needs of your police force and the policing duties your vehicle will undertake.
Our experienced engineering team also ensures that our Police Support Unit is always developing, to find new ways of becoming lighter, more efficient and offer greater levels of versatility.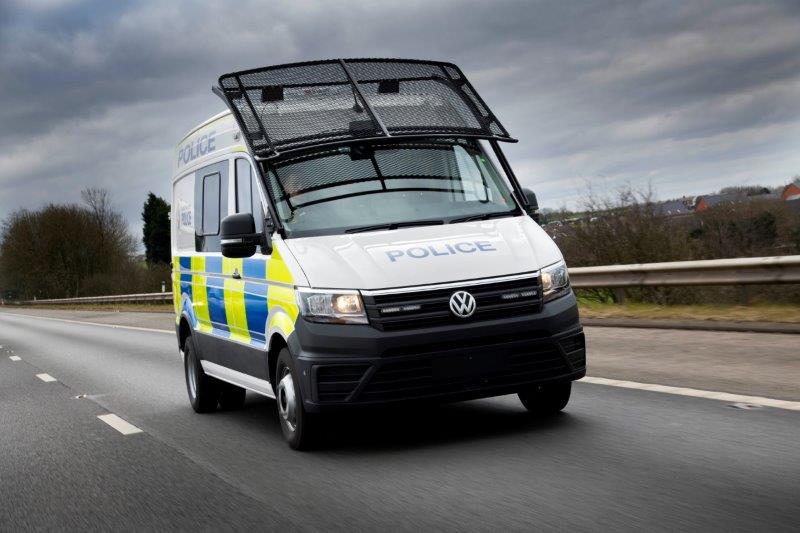 Superior protection
Police Support Units are expected to perform is the most challenging policing environments. That's why our Police Support Unit comes with a bespoke VCS-designed lightweight screen guard or a Kasiglass windscreen for ultimate protections from projectiles.
Safety

Although the treatment centres do not carry any passengers in transit due to the dominant use as a static application for hours or days on end, at VCS we construct and assemble in line with crash testing methods and principles. It is important we apply the same standard across all our products to have complete and comprehensive consistency.

Design

VCS possesses an unrivalled engineering department and design prowess unmatched in our field. We exploit this skill and capability to create bespoke designs and maximise the potential of the finished product to give our customer a product fit for purpose and engineered to the highest standards.

Special Projects

Whatever your requirement, our dedicated team of engineers and designers can develop a solution that is bespoke to the needs of your organisation and its intended use.

We ensure that every project is developed around VCS's ongoing commitment to efficiency, quality, and durability. All customers benefit from our class-leading levels of aftercare and customer support.
Join the mailing list to receive news, events and general updates from us