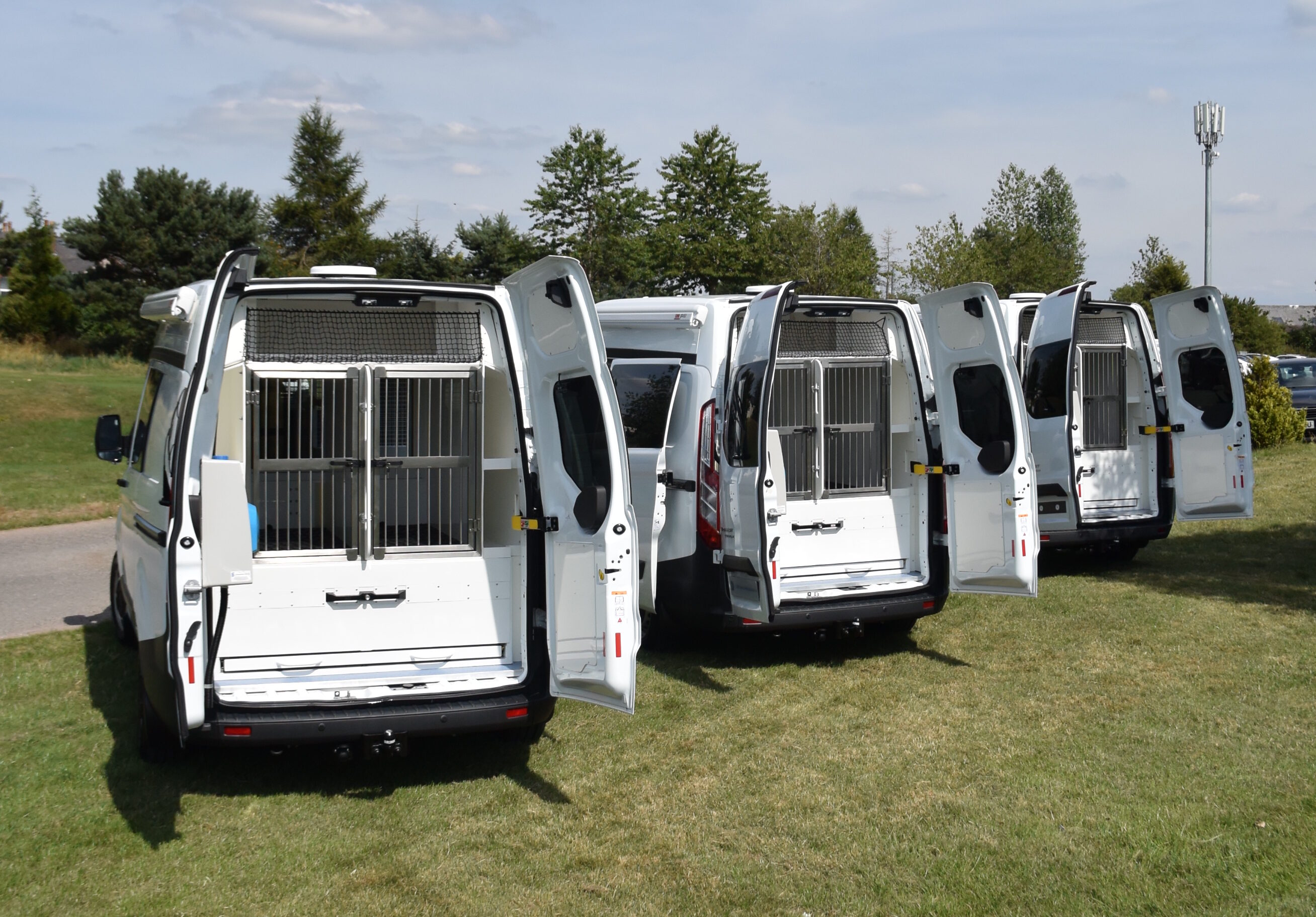 Animal safety first
Canine support units provide valuable to police forces and search and rescue teams across the UK. VCS conversions ensure each animal is transported to the situation in hand, with access, hygiene and temperature control to meet Defra live animal transport requirements, each designed by our experienced team of engineers.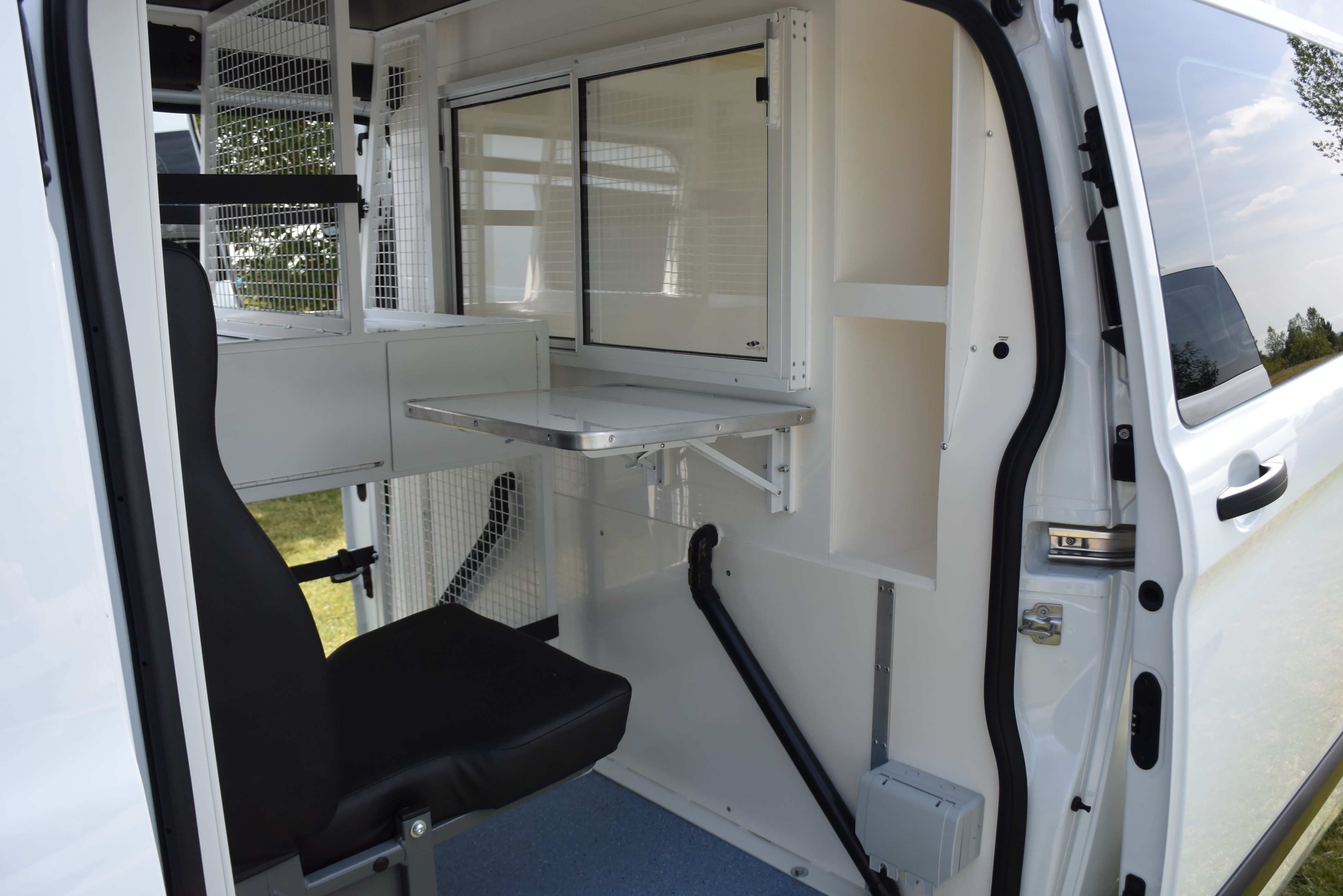 Maximum space, lightweight design
Dog units are regularly sent to support police or search and rescue teams in a broad range of situations and locations, from helping to locate missing personnel or suspects, to detecting drugs and explosives.
VCS engineers ensure the vehicles which transport these working animals are also able to transport the wide variety of equipment dog units require, without compromising on weight or losing handling responsivity.
 Temperature controlled

Our units can include climate or temperature-controlled kennels as specified, with our dedicated design team on hand to ensure customer satisfaction, from design through to build.

Simple to clean

VCS dog unit vehicle conversions use fiberglass-lined kennels, to allow each vehicle to be thoroughly cleaned after deployment, with ease.

Designed for you

VCS is experienced in undertaking special projects for the police and ambulance services as well as fire and rescue dog divisions. From one kennel to six, we're ready to work with you.
Join the mailing list to receive news, events and general updates from us