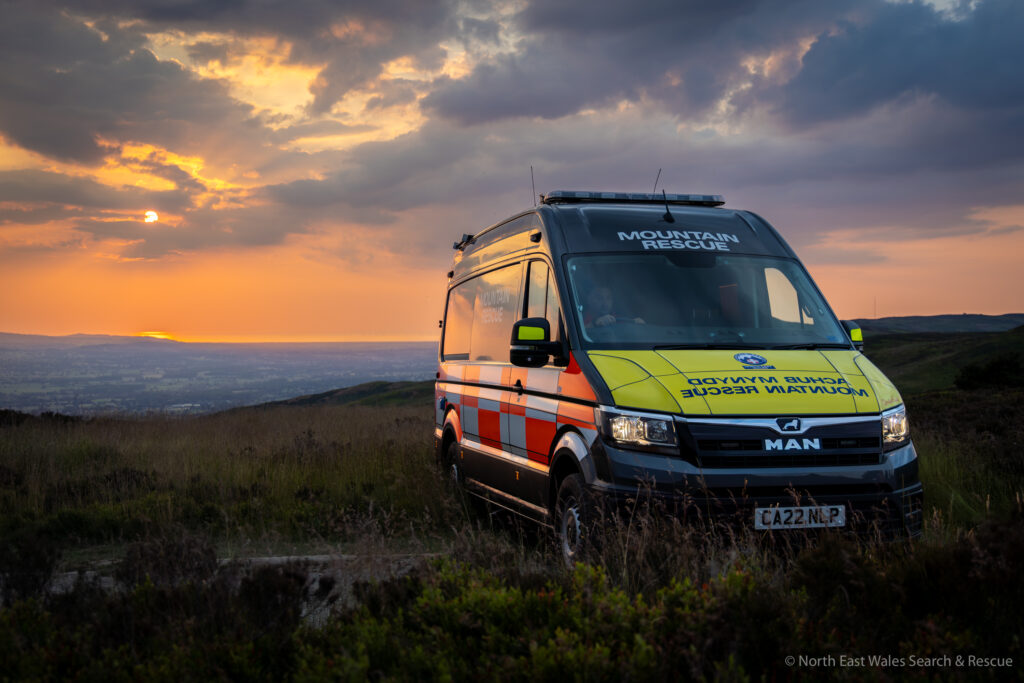 CASE STUDY
Customer: North East Wales Search & Rescue
Supplier: VCS Police & Special Projects
Base Vehicle: MAN 3.180 4×4 SB
Type of Conversion: Incident Control Vehicle for Mountain Rescue Operations
Overview:
North East Wales Search & Rescue had the goal of replacing their existing vehicle while also future-proofing their new solution. They aimed to achieve value for money and obtain a professional finish that would ensure the vehicle's longevity for a minimum of 10 years. They partnered with VCS Police & Special Projects for this project.
Conversion:
Based on a MAN TGE 3.180 4×4 panel van, Northeast Wales Search & Rescue's new Incident Control Unit boasts the latest in technology and design to provide a bespoke universal multi use vehicle to meet their vast operational requirements. The bespoke installation features a full blue light system, M1 tested seating, solid state WIFI, data, radio, and satellite communication systems, a 9M pneumatic onboard mast and welfare facilities.
Experience with VCS:
The overall experience of dealing with VCS was described as fantastic. Right from the beginning, VCS displayed a high level of professionalism and engaged closely with the customer's specific needs. VCS also brought their wealth of experience from similar projects to the table, making the collaboration highly effective and insightful.
Interpretation of Requirements and Solution Provided:
According to the customer, VCS accurately interpreted their requirements and delivered the exact solution they were looking for. The customer expressed complete satisfaction, stating that VCS fulfilled their needs 100%.
Communication and Progress Updates:
Throughout the project, VCS ensured excellent communication with the customer. They kept the customer informed and provided regular progress reports, which helped the customer stay updated on the vehicle's development.
Customer Testimonial:
The customer provided a glowing testimonial for VCS, stating that working with them was a seamless experience from start to finish. They highlighted VCS's professionalism, reliability, and engaging approach. VCS took the time to understand the customer's specifications and needs fully. Additionally, VCS went above and beyond by offering assistance with aspects of the project that the customer hadn't even considered. The customer expressed gratitude and satisfaction with the outcome and stated that they would happily choose VCS for future projects. They concluded with a heartfelt thank-you to the VCS team.
Del Strugnell, Deputy Team Leader for NEWSAR commented, 
"The successful collaboration between North East Wales Search & Rescue and VCS Police & Special Projects resulted in a well-executed incident control vehicle for Mountain Rescue Operations that met all of our expectations and requirements".