We are experts in front-line Accident and Emergency vehicles, Passenger Transportation vehicle, and Emergency Response vehicle design and build.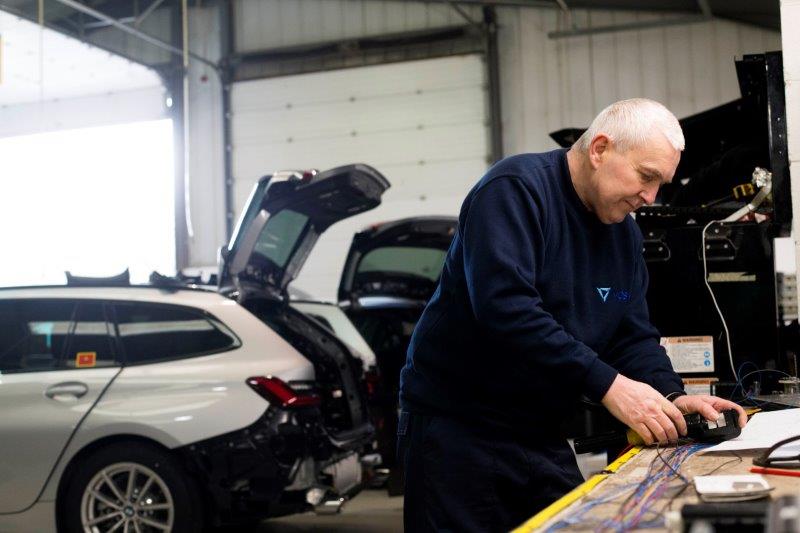 What We do
Our experienced team develop and manufacture all VCS vehicles bespoke to each unique customer need, all from our state-of-the-art UK facilities, in Bradford and Bolton with a combined square footage of 70,000 sq ft
We focus on precision at every step of our design and manufacturing process, working closely with both leading vehicle manufacturers and frontline service providers to ensure the utmost quality and exceptional standards on every vehicle we produce.
How We Work
Our experienced engineering team is at the core of our business success, driving VCS product development to ensure our vehicles remain at the cutting edge of technology.
Our development of new zero-emission powertrains has put our vehicles at the forefront of engineering design, with pioneering vehicle construction methods which ensure compliance to European testing standards and manufacturer accreditations.
Conformity of Production (COP) for Type Approval is assured, with our Homologation Team able to access legislative requirements in each country we operate. All mandatory country-by-country standards are met in each of our conversions.
Quality-first Design
VCS construction methods are second to none, with technologically advanced engineering processes allowing us to design on any base chassis within its warranty parameters and without affected passive safety systems.
Our focus is to ensure the balance is met between lightweight construction, and maximum safety and performance.
All our vehicles are designed, where possible, to meet Occupant Survival Zones (OSZ) requirements, with clean lines, free from joints, vacuum-formed interfaces, infection-friendly layouts, and lightweight interior lockers – fully recyclable after the operational life of the vehicle.
Meet the team
Ian Schofield

National Sales Manager

E: ian.schofield@vcs-limited.com
T: 07551 029289

Paul Croom

Sales Director

E: paul.croom@vcs-limited.com
T: 07772 565976

Mark Kerrigan

Managing Director

E: mark.kerrigan@vcs-limited.com
T: 0800 304 7958

Jane Brown

Operations Manager

E: jane.brown@vcs-limited.com
T: 0800 304 7958

Tony Tutty

Production Manager

E: anthony.tutty@vcs-limited.com
T: 0800 304 7958

Richard Lane

Stores Manager

E: richard.lane@vcs-limited.com
T: 0800 304 7958

Nigel Heaton

Product Development Manager

E: nigel.heaton@vcs-limited.com
T: 0800 304 7958

Phil Beever

Engineering Manager

E: phil.beever@vcs-limited.com
T: 0800 304 7958

Gordon Murphy

Electrical Engineering Manager

E: gordon.murphy@vcs-limited.com
T: 0800 304 7958